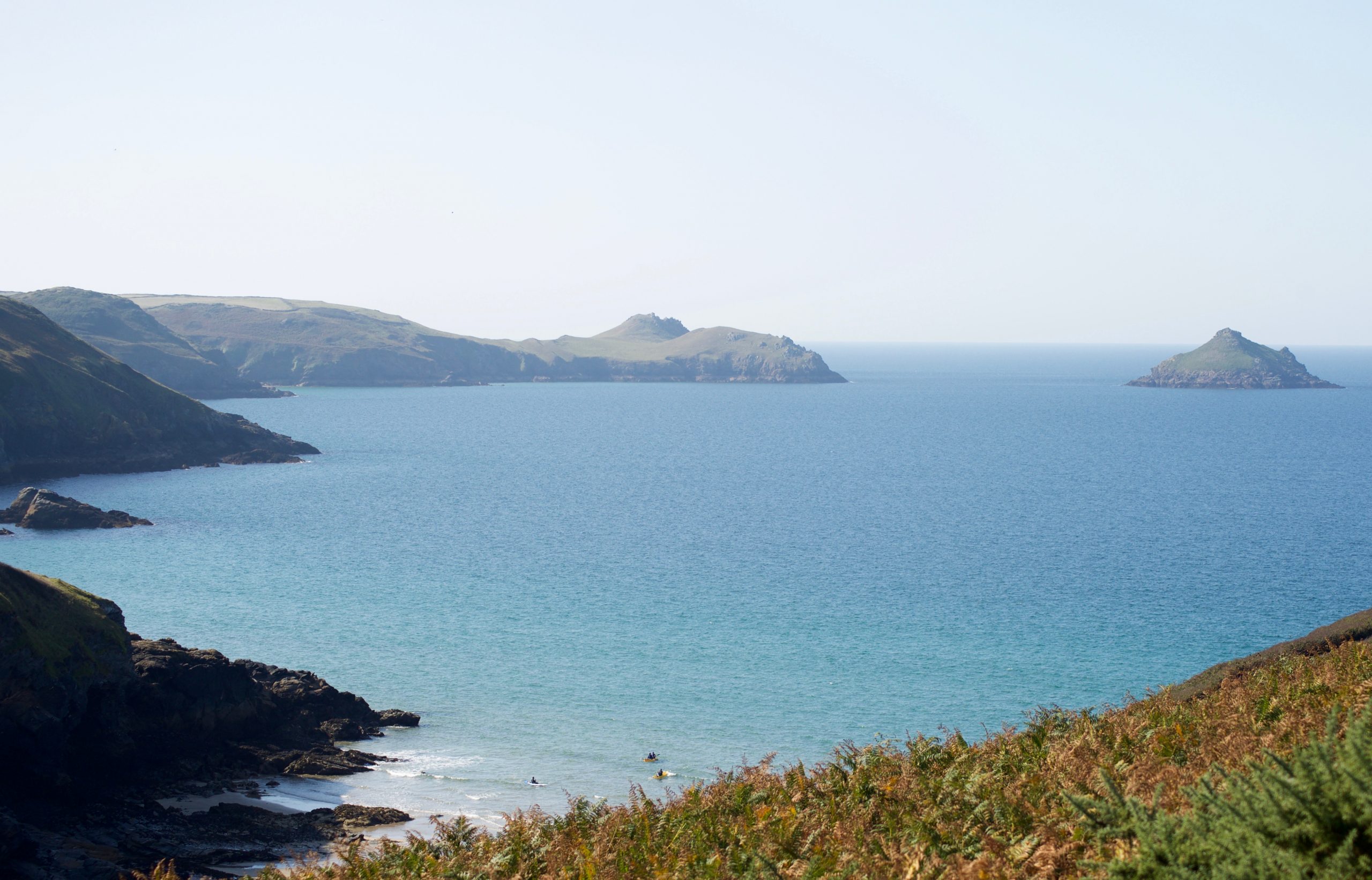 Ephaven and Lundy Bays
On the very tip of our farm are the hidden beaches of Lundy and Ephaven. Low to mid tide beach only, explorers will be rewarded with golden sands, caves that go underneath headlands and crystal clear waters. Access can be tricky with little ones, but easier access child friendly beaches nearby at Polzeath or Daymer bay.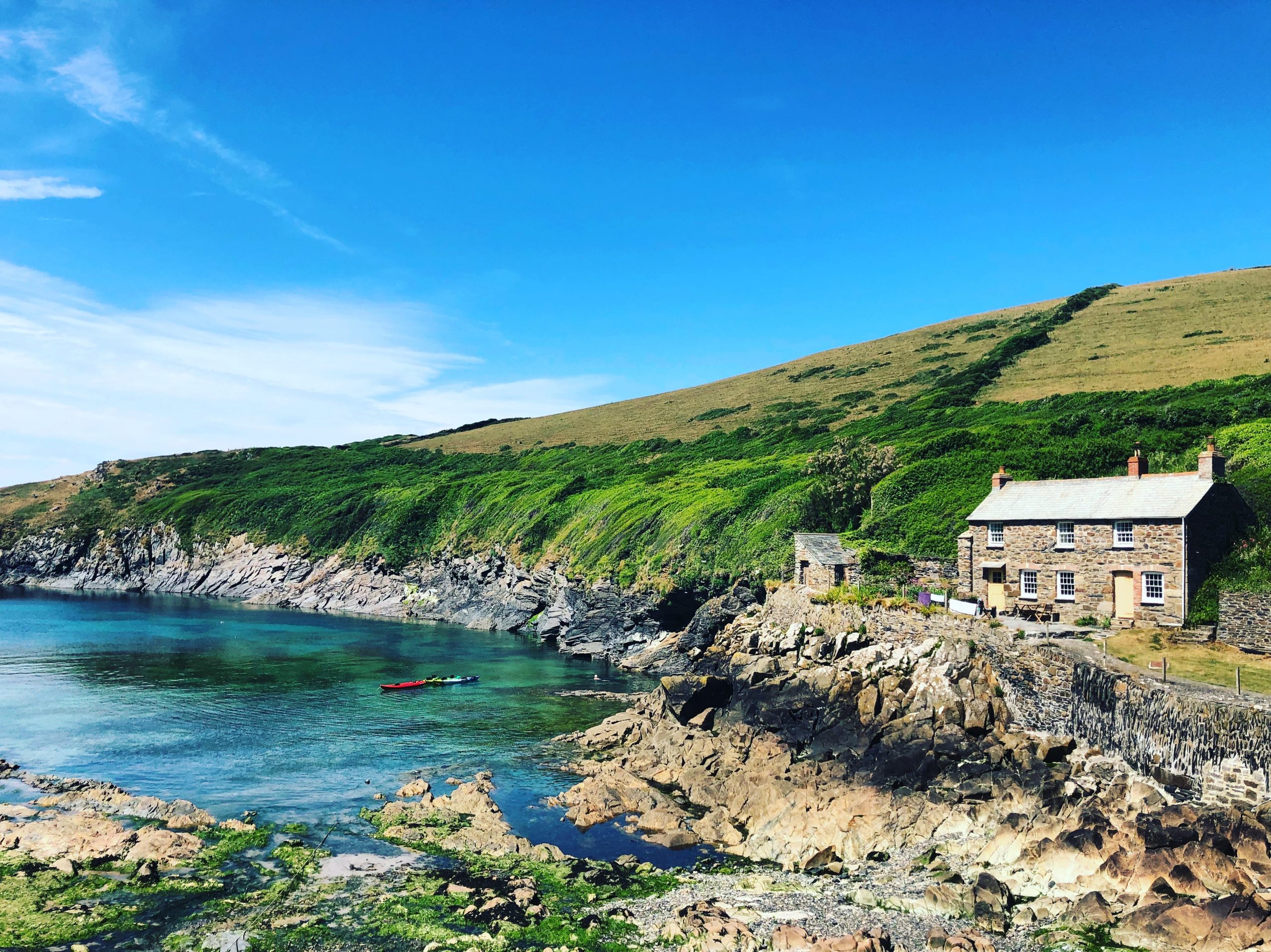 Port Quin
Historic fishing village bordering our farm. Great for fishing, swimming, kayaking or bathing in the sun on the dark rocks or the grassy clifftops. The closest place to get on the South West coastal path. When the tide goes out it is perfect place to explore the caves and rock pools with children. The odd boat chugs in and out now and again, but other than that Port Quin is a tranquil cove that conjures up images from the past. It is, as I'm sure you will learn one of North Cornwall's hidden gems.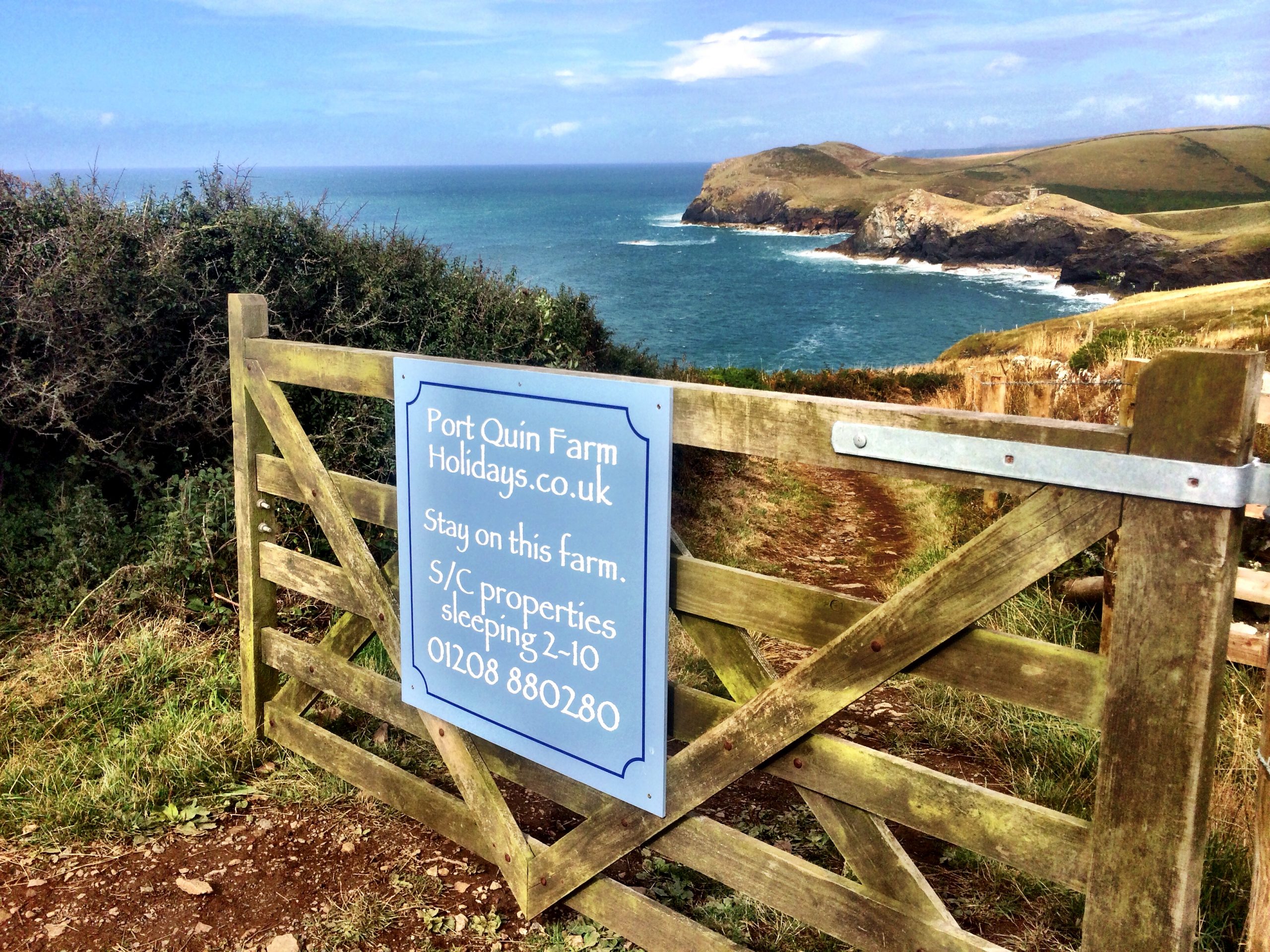 South West Coastal Path
Starting at Port Quin or link onto it from one of the inland paths closer to the cottages, you can head South towards The Rumps Point and Polzeath, or go North towards Port Isaac and further on Tintagel and Boscastle. Absolutely stunning scenery is guaranteed.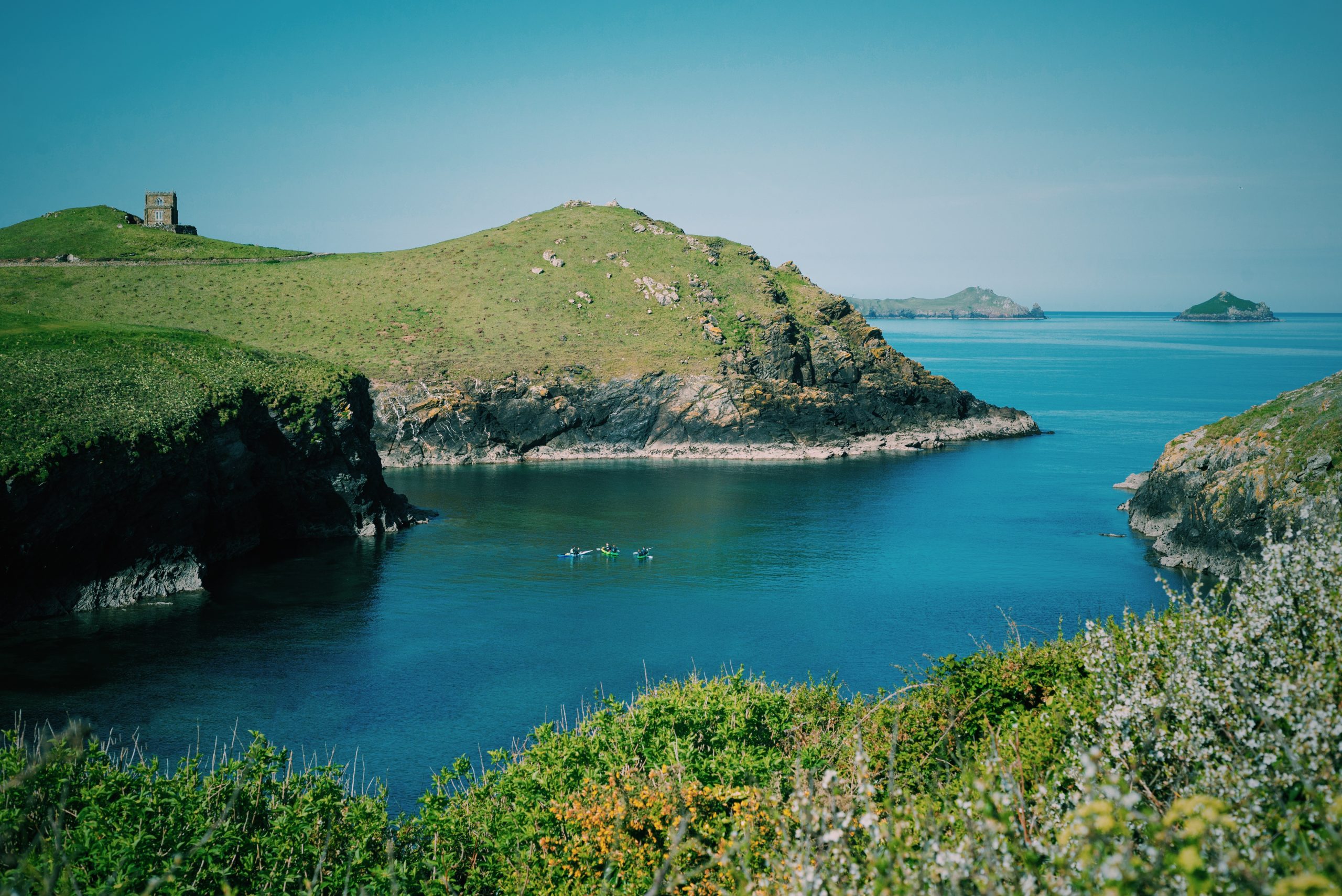 Cornish Coast Adventures
We also run a guided Sea Kayaking and Stand up paddle boarding company from Port Quin. A perfect way to explore the local coastline which can be tailored to most ages and abilities.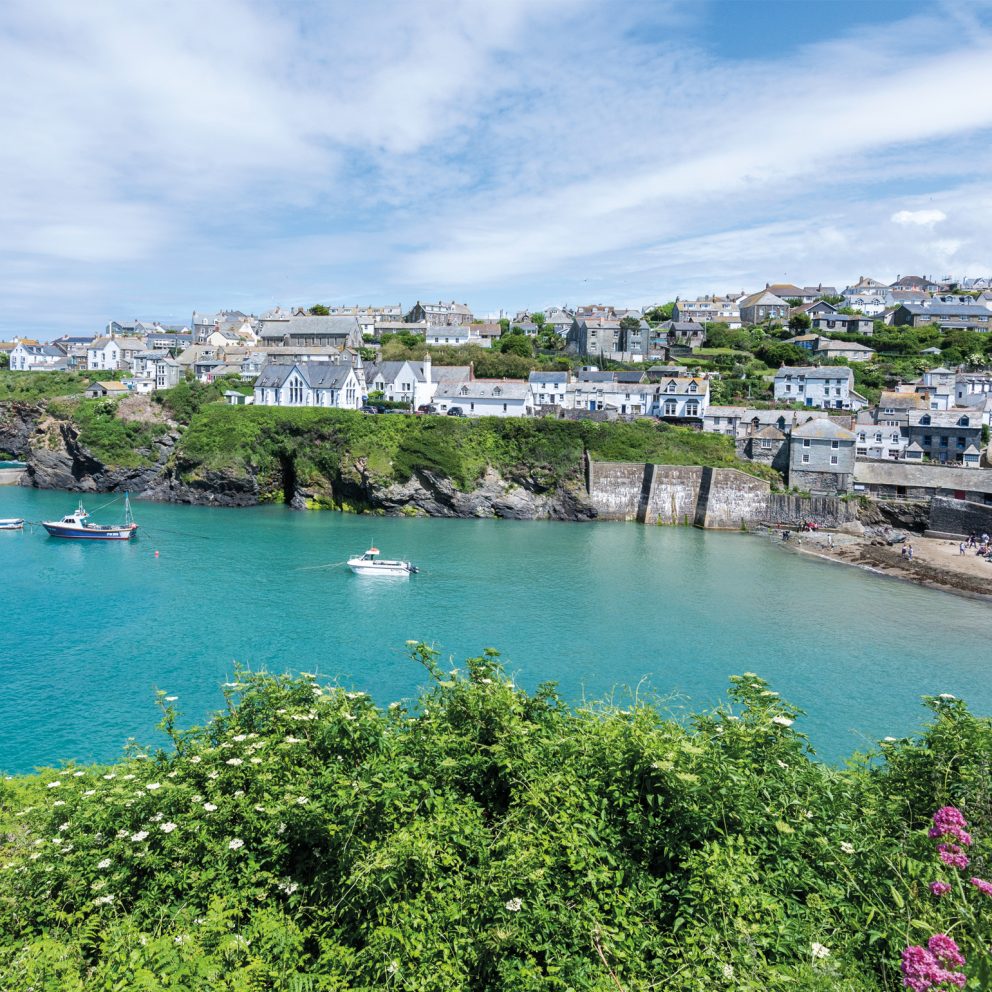 Port Isaac
Quaint houses, pubs and restaurants cling to the steep hillside around the fishing village and its 700-year-old harbour, only 10 mins drive or a 40 min inland walk away. Explore the narrow streets and 'drangways' between the whitewashed cottages.Sometimes the "Fishermans friends" give a free concert of sea shanties around the harbour on a Friday night between May and September. Feast upon the local crab and lobster specialities in one of the gourmet restaurants.Or enjoy chilling on the beach watching the fishing fleet land their catch or heading in and out on the tide. This is where the television series Doc Martin was filmed so can now get quite busy in peak hours. Best to go early or later in the evening to get the real P.I experience.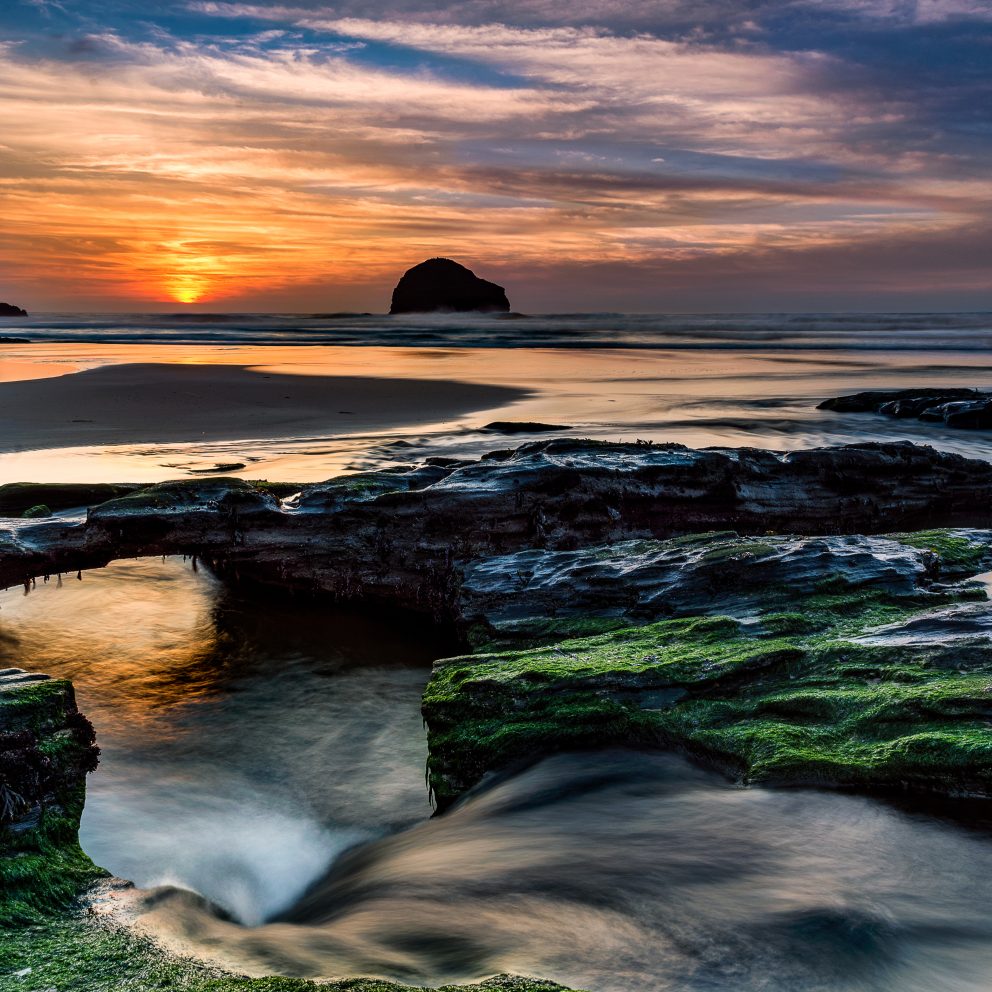 Trebarwith Strand
Travel time: around 30 mins drive on some narrow cornish roads or almost a days walk from Port Quin on some spectacularly sheer cliffs. Alternatively head over land to Port Isaac (20 mins) then this will cut out a good hour or two!
Rugged surf beach with a very long expanse of sand that completely disappears at high tide also a couple of great pubs nearby one overlooking the strand for the perfect sunset drink. One of the locals favourite beaches although be aware of the strong currents and risk of being cut of by the tide. This is lifeguard patrolled in the Summer months only.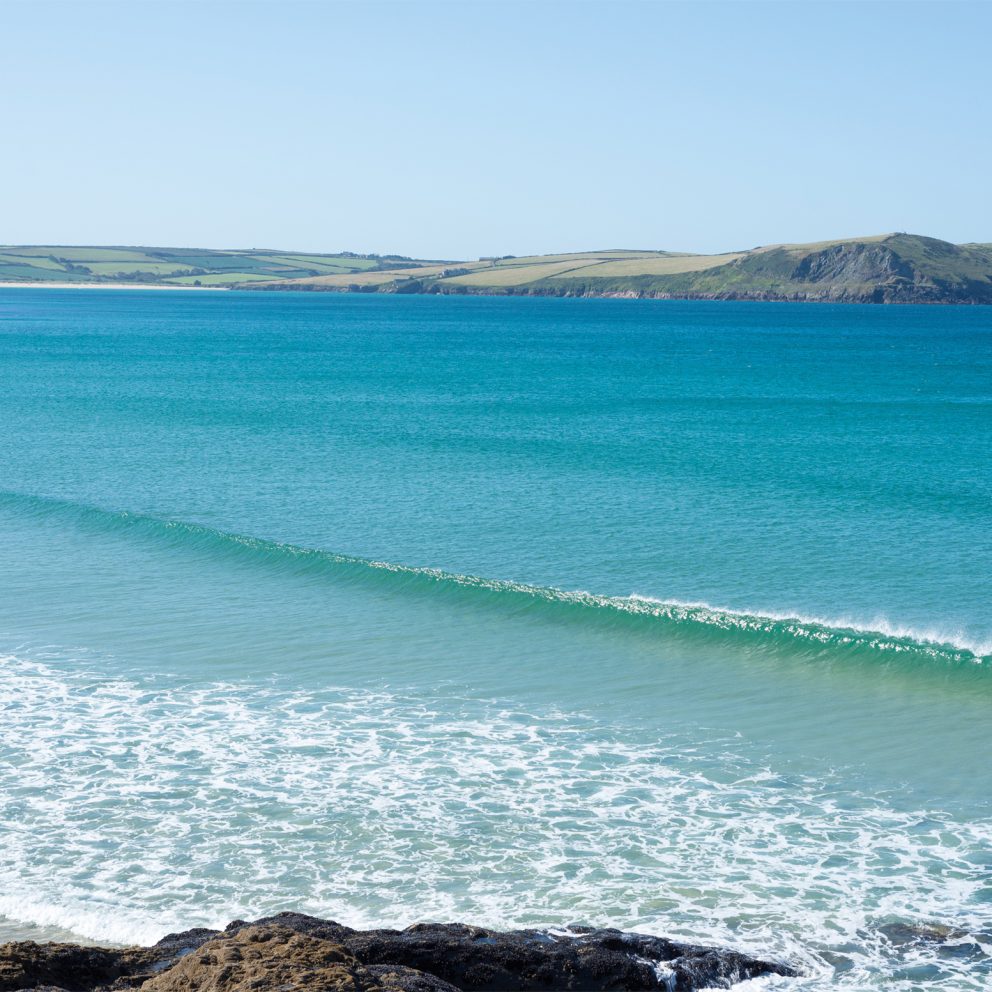 Polzeath
Travel time: 5-10 mins drive or 3 hours on the coast path from Port Quin (there is a quicker more direct path (around 1.5 hours)
A small surfy village on the North Cornish Coast, this is a great spot to surf or learn to surf due to the gently sloping beach which offers good beginner waves, It can also be very good surfing for all abilities with the right combination of swell size and wind direction. The large sandy beach has golden sand throughout the tides. There are rock pools at low tide which make it a great easy access beach for the whole family. Theres plenty of places to buy Ice cream, drinks and snacks. Can get busy but plenty of parking either at New Polzeath or Old Polzeath (either side)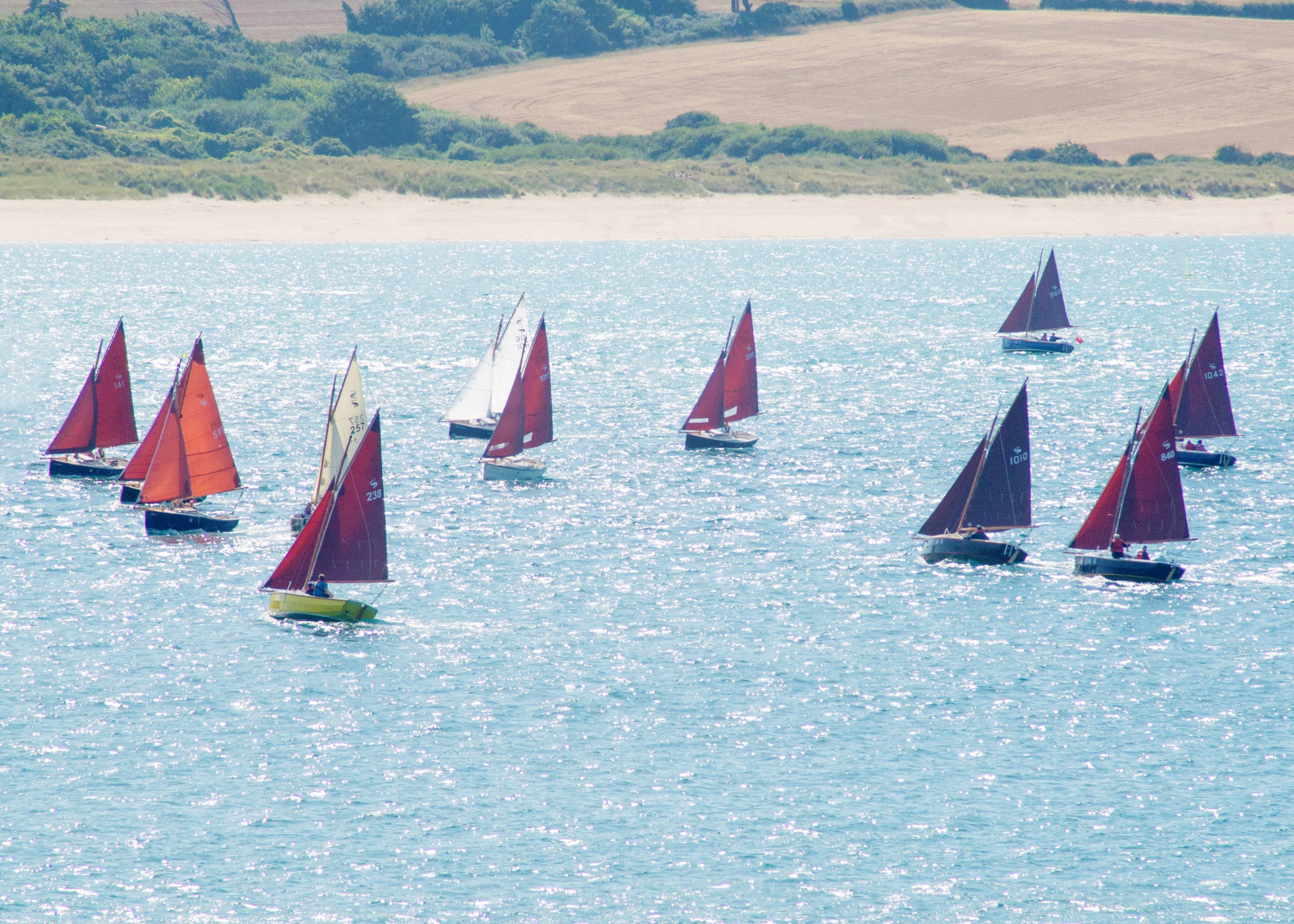 Rock
Travel Time: 15 mins drive or 4 hours walk on the coast path from Port Quin.
Quite an expensive part of North Cornwall if you measure it by the price of a coffee in the Blue Tomato Café but nice to visit. You can Sail, windsurf or water-ski here (We can advise where to book this if interested) in the sheltered surrounds of rock and Daymer Bay, bird watching or people watching is good activity here. A lovely place to sit and watch the world go by, or also the place to get the ferry over to Padstow on the other side of the Camel Estuary. Good Pubs are the Mariners (amazing food) , Pityme Inn (for value) or The Rock Inn for the views (good all rounder).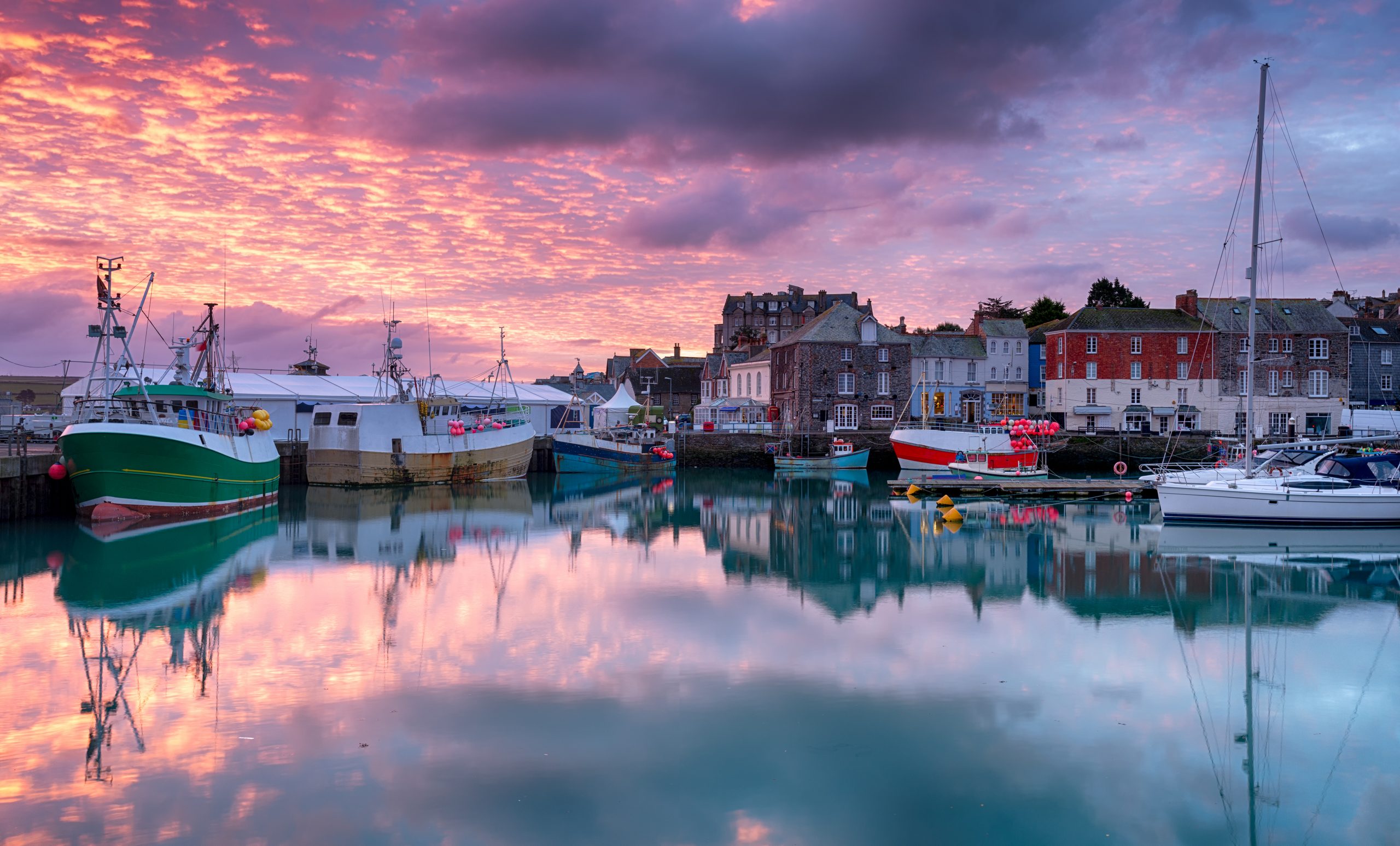 Padstow
Travel time: 40 mins by car in the Summer or 15 mins drive to Rock then 10 mins on the ferry! Nestling on the Camel Estuary, this colourful fishing town is known well for its seafood, shops and The Camel Trail cycle route to Wadebridge and Bodmin. It is also the location of Rick Steins world-renowned seafood restaurant and lots of other places to eat or buy the essential stick of rock or the "Padstow Lifegaurd hoodie" From this town you can take a ferry trip back across to Rock.
---