Please select a property from the for more information on availability and rates. Booking online is easy and we accept all major credit cards. To make a booking a completed booking form and a 50% deposit payment is due.
All prices include linen, all utilities and one basket of wood for the log burners (more if needed). Please contact us by email or phone with any questions you may have. You do not have to book online, you can also pay by cheque or bank transfer, please call or email for details.
All properties come with electricity included, the central heating(September-July is on and upon request in July August), wood burner, electric cooker, microwave, washing machine, wide screen TV, DVD player, barbecue facilities, all linen provided, large parking areas. One basket of logs for each property is provided as minimum more if available. All cottages have free WiFi. Pets are not allowed.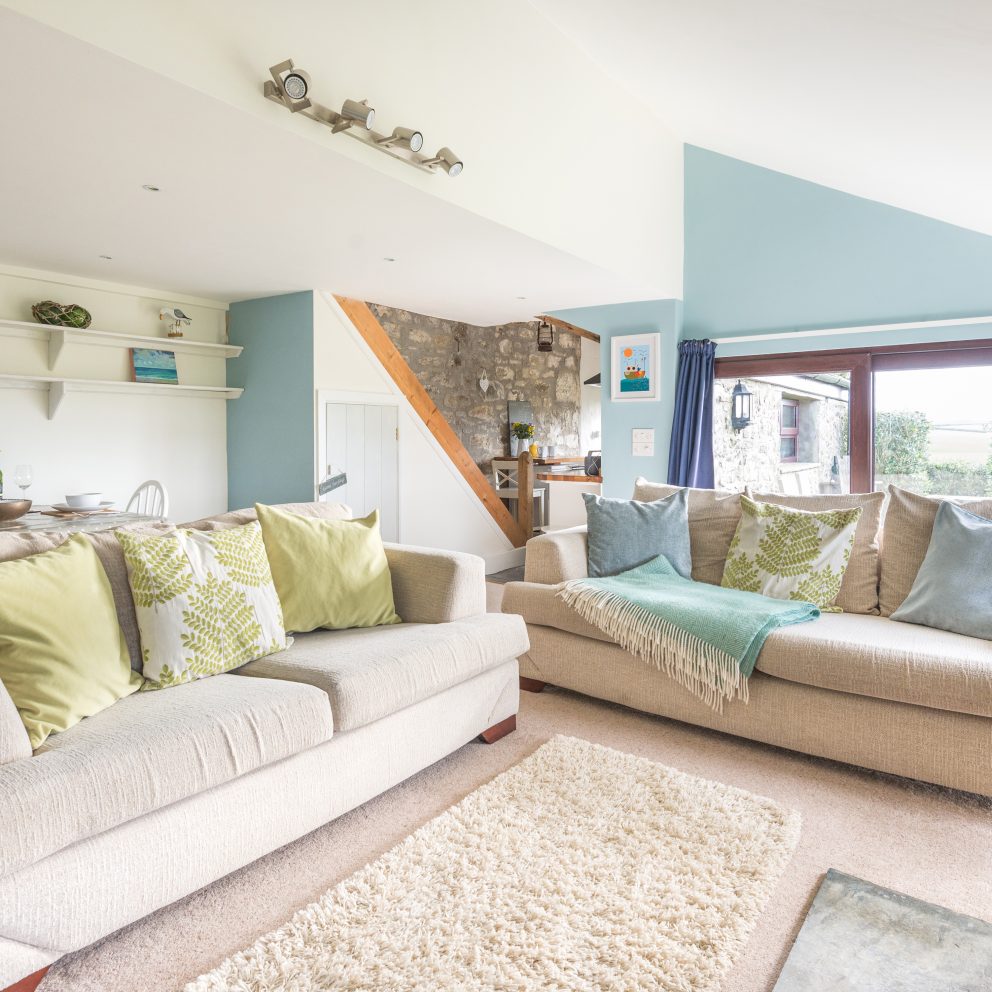 Scarrabine is located half a mile from Port Quin and 1.5 miles from Port Isaac (which is a 40 minute walk away).
Details
Prices start at: £100 per night
Additional Properties
Our Glamping options are run independently by Sam and Mark Williams. Please follow the link to the airbnb listings for each. These are all off Grid and hidden away somewhere on Scarrabine farm!. Amazing places to stay if you are looking for something a bit different!