Port Quin Farm Holidays is the collective name we have given to the two farms and our holiday accommodation. Scarrabine Farm has been in the Williams family since around 1880 and is now being farmed by the third and fourth generations, Trewint Farm was added to Scarrabine Farm around 40 years ago and now this together with other smaller land purchase over the years is what makes up the 360 acres we now farm from Trelights village out to the sea above Port Quin bay.
The current Farm team is John Williams at the helm alongside Mark Williams. Sam helps sometimes but is normally busy with cottage bookings or running Cornish Coast adventures.
When things get busy, several members of the family will be roped in to help on the farm!
If holiday guests are interested in the farm, we will try and run a tour but this does depend on how busy we are. Whatever time of year you visit our cottages there will be something interesting going on in the fields around the cottages.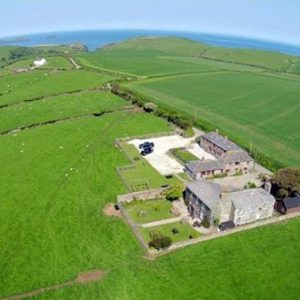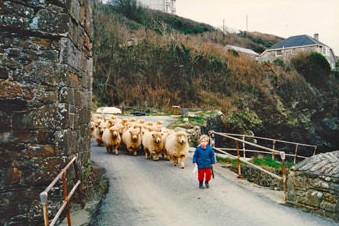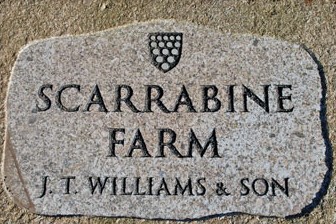 The Farming Calendar
| | |
| --- | --- |
| January/February | Our busiest time with Lambing of the main flock |
| March/April | Also very busy with sowing the spring crops ongoing stock feeding and the lambing of the 2nd flock of 200 younger females. |
| May/June | We start to sell the lambs, shear all the sheep and also get the silage and hay crops in for the following winter. |
| July/August | Harvest time on the farm with the Oats and Barley being combined and brought in with the straw for the winter. This is also the time the Rams go back in with the Ewes to start the lambing cycle off once more! |
| September/October | Harvest is finished and maintenance and general stock work is carried out also the winter crops are now sown. |
| November/December | Starts off nice and quiet, but then gets very busy preparing for the lambing once more. |